Ancient Energy Medicine Delivered with Cutting-Edge Technology
The LiFT™ combines sound waves, colored light and a resonant chamber with powerful scalar waves. It's intentionally created with wood for its living energy and acoustic properties. Sacred geometry is utilized for the platform and the dimensions of the LiFT™. The music was exclusively created by high vibration musicians, holding the space of LOVE for each and every one that hears the sound waves from the ART of their music. No MP3 files are used, they compromise the integrity of the frequencies. All music files are large .wav files.
About the Inventor
Gail Lynn was inspired to create the LiFT™ after her own experience of healing using another resonant energy technology. With a background in engineering, she knew that she was uniquely gifted to craft a chamber with better energy resonance than the one she had experienced.
The LiFT™ is for In-Home Use, Not Commercial
The LiFT™ is a home unit and not for commercial use. The Harmonic Egg® and Ellipse® is our sound and light product for commercial / business use. Harmonic Egg, LLC Guardians receive extensive training and support to be able to serve the public safely. We believe that these types of modalities are the wave of the future. They can be very powerful and anyone using them on themselves, or for the public should be careful and use them with proper training, intention and education. We do not offer the training on the LiFT™ that we do with the purchase of a Harmonic Egg® / Ellipse®, therefore the LiFT™ is not available for commercial / business use at this time. For more information about the Harmonic Egg® / Ellipse®, please visit www.harmonicegg.com.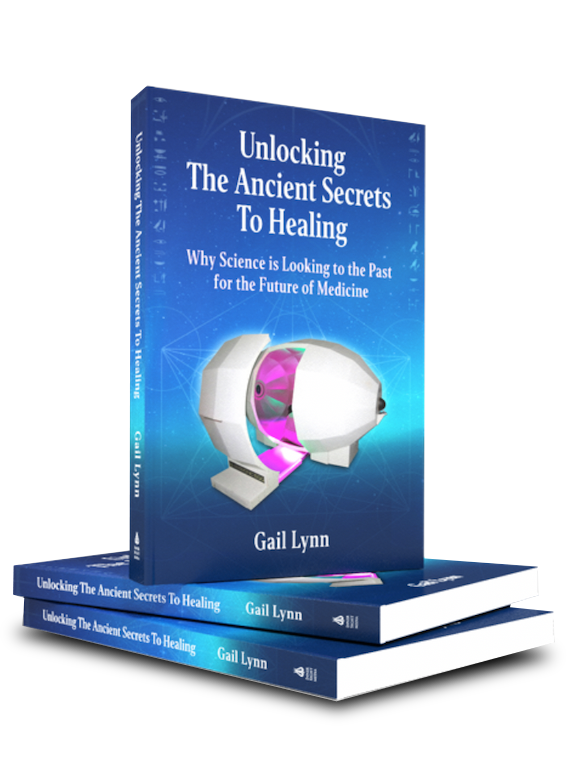 Gail Lynn's Book
A deeper dive into the inner workings of all the Harmonic Egg, LLC products, check out the book "Unlocking the Ancient Secrets to Healing".
Gail's book is a fascinating account of an extraordinary journey through ancient history, modern science, and the birthing of a revolutionary new sound and light therapy that is helping thousands overcome their health concerns.
Purchase the LiFT™
Bring an energy of peace and tranquility to your home, your family and your pets.